Avene & Glytone Skincare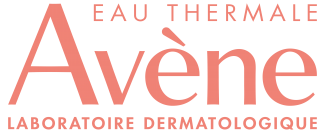 Eau Thermale Avène, developed out of Avène Laboratories Dermatologique is a brand dedicated to offering a range of treatments specially developed for sensitive skin. Rooted in dermatology & hydrotherapy, our formulas are infused with proven soothing and calming Avène Thermal Spring Water. Avène Thermal Spring Water has unique biological and mineral properties. Its proven soothing efficacy has been demonstrated in more than 150 scientific studies and is at the heart of all Avène skin care formulas.
Over 2,800 patients each year are referred by dermatologists worldwide to visit Avène's Hydrotherapy Center to treat skin conditions including atopic dermatitis, rosacea, psoriasis and eczema. Avène products are rigorously tested and developed with pharmaceutical-grade ingredients and cutting-edge science. Avène offers proven solutions to multiple skin concerns, even for those with the most sensitive skin and is recommended by dermatologists and pharmacists worldwide.




Since 1992, Glytone has combined pharmaceutical expertise with cosmo-dermatological excellence to create transforming solutions for healthy, radiant skin.
Built upon the power of Glycolic Acid, Glytone is a problem solving, ingredient-driven skincare brand founded under the principles of innovation and efficacy. An extensive variety of in-office peel systems and at-home products to achieve visible and dramatic results. The market pioneer in the use of alpha hydroxy acids (AHAs) to refine the skin, Glytone at-home care provides simple regimens to maintain radiant, beautiful skin utilizing its proprietary PFAVTM System to ensure predictable and calculated acid strength. A leader in chemical peels, Glytone's in-office procedures focus on difficult to manage skin conditions.