Clinical Facials
ONLINE BOOKING

Clinically based facials embody the fusion between aesthetics and the latest in science-based skincare. Your advanced clinician will utilize physician-grade skincare products and the latest in cosmetic chemistry, treatment tools and technology, and clinical techniques to create your skin condition-specific facial treatment. A home regimen is prescribed to maintain your results.

When scheduling, ask to add our new, featured enhancement: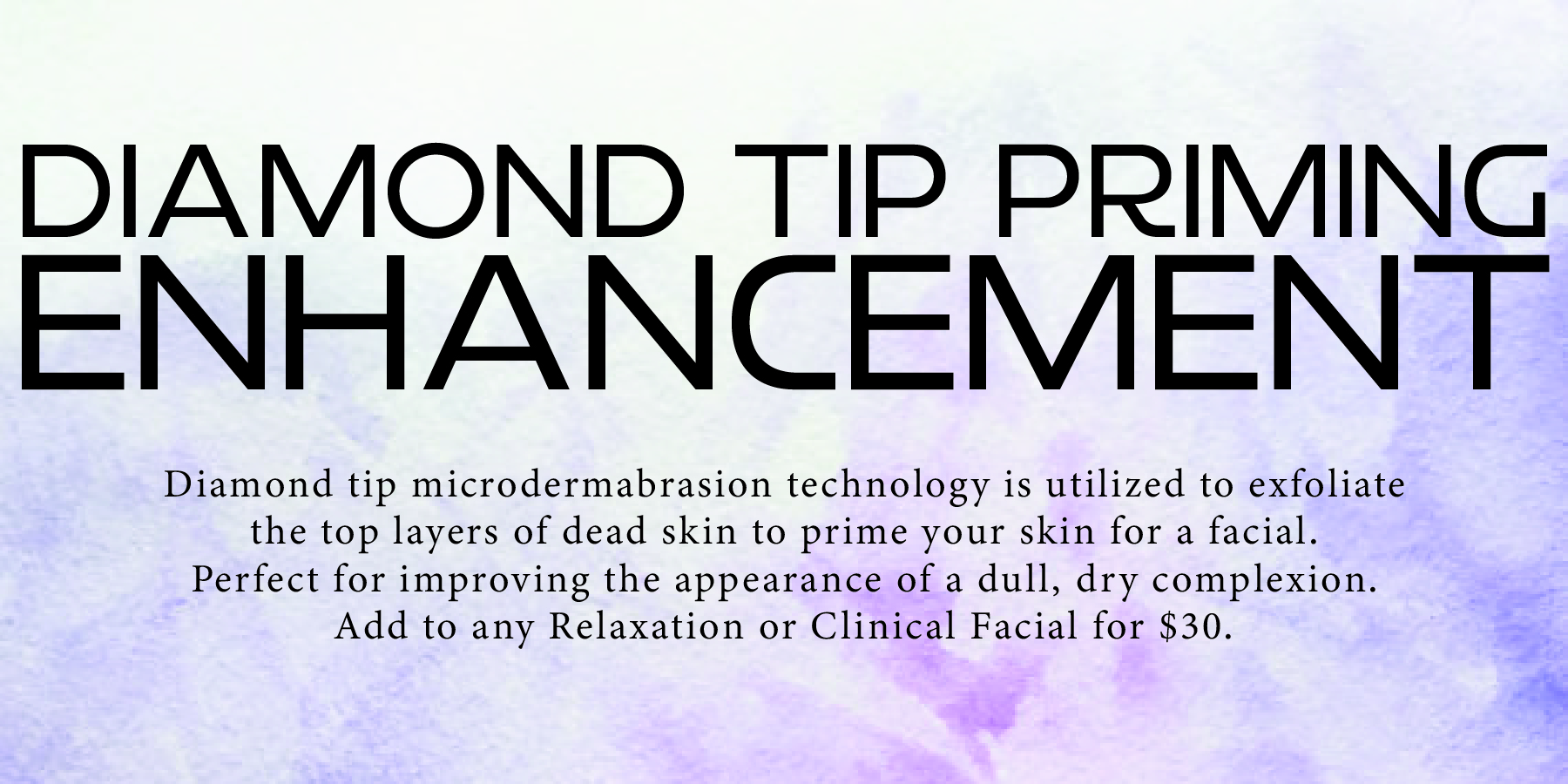 This powerful facial is designed to delay the visible signs of aging and energize the skin. The Age Defying Facial incorporates pharmaceutical grade ingredients along with steam, extractions when necessary, and exfoliation to optimize the health of the skin and improve the skin's ability to protect itself. This treatment increases skin moisture content and improves textural clarity and tone. Your clinician will suggest a home care regimen tailored to your skin's needs to achieve and maintain lasting results.

If you have acneic or congested skin, this clinical approach to clarify and decongest pores will leave your skin healthy and clear! Your clinician will utilize products created specifically for problematic skin types to reduce inflammation while avoiding dehydrating your skin. LED therapy is integrated into this facial to destroy acne-causing bacteria and minimize future breakouts. A home-care routine is strongly recommended to achieve clear skin and maintain a healthy, balanced complexion.

This facial addresses concerns of hyperpigmentation and lackluster skin. Products utilizing hydroquinone or hydroquinone alternatives are used to reduce the appearance of dark spots and uneven pigmentation. Start with a facial that will give your skin luminosity and maintain and improve your results with a clinician recommended home care regimen based on your skin's specific needs

Soothe sensitive skin or rosacea while maintaining hydration and reducing redness with a Sensitive Skin Facial. Allow our talented and highly trained clinicians to help you select customized clinical skin care products to leave you with beautifully refreshed skin.

Transfer all the benefits from a thorough facial to the canvas of the entire back. The back facial is individualized to target specific concerns while offering a relaxing and soothing treatment to this often neglected area.

Thorough Oncology Training, our team specialist learned proper techniques and processes for caring for those in cancer treatment. Each facial is customized based on treatment methods and clinical diagnosis. Through this training our licensed Aesthetician can provide a safe environment for those dealing with cancer treatments. Your first appointment will include a complimentary 15 minute consultation with our team specialist.
Please bring a physician's release to receive this treatment.