HALO
ONLINE BOOKING - Consultations may be scheduled online, but service must be scheduled via phone at 715-835-1100.

HALO is the world's only Hybrid Fractional Laser that delivers a non-ablative and an ablative wavelength to the same microscopic treatment zone. Combining these two wavelengths creates a strong synergistic effect, resulting in ablative results with non-ablative downtime. HALO works on the damage you can and cannot see. It precisely targets years of skin damage and the visible signs of aging by combining deep dermal revitalization with epidermal renewal.
By triggering the skin's natural healing response, you will see improvements in the overall appearance of the skin in addition to significant removal of discoloration, reduction in the appearance of fine lines and wrinkles, visible pore size, improved skin reflectivity, and restoration of your youthful glow.


HALO Full Face Treatment: $1500.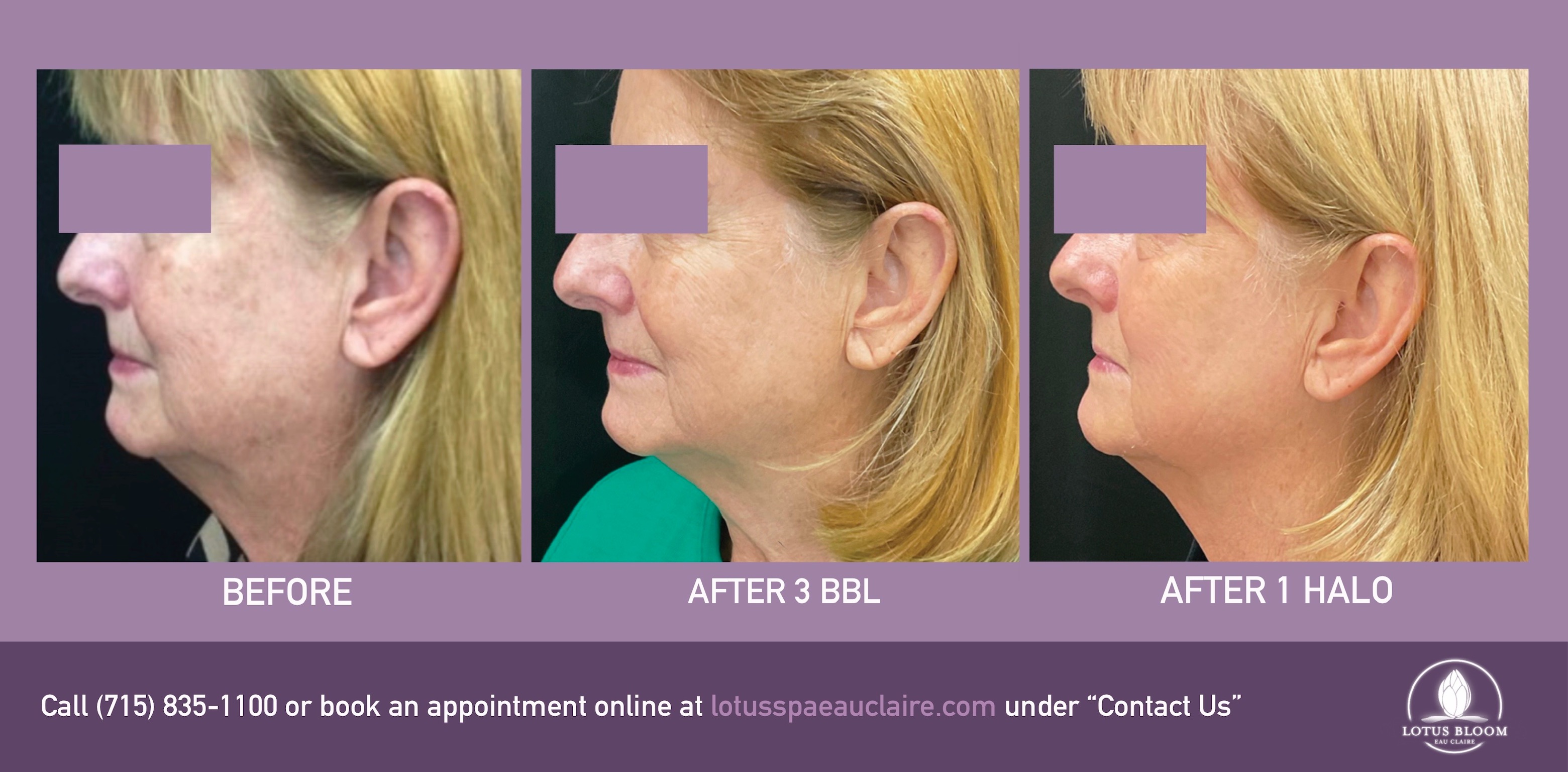 How Many Treatments Will I Need?

HALO is customizable!

You and your clinician can choose how many treatments you want. You can have one or two deeper treatments or have multiple treatments that are less aggressive and achieve a similar goal over a longer period of time.

What Happens During The Treatment?

You will feel minimal to no discomfort. Your clinician will place a topical ointment on your skin to reduce the sensation during treatment. She will treat a section of your face at a time by rolling the HALO handpiece in a crisscross pattern.

When Can I Return To Normal Activities?

For the first 24 hours, you should keep your skin protected according to your clinician's instructions, but after that, you will be able to go about your normal activities. After the first 24 hours, your skin will begin to peel, but you will be able to wear makeup.

You will see initial results between day 2 and 5 after your HALO treatment, but your skin will continue to improve over time. Most patients see the greatest improvement in the first 2 to 3 weeks.

How Long Will My Results Last?

Your HALO results can last for years to come, as long as you continue to keep your new healthy skin protected at all times using UV sunscreen.